Beaches near Samara that will amaze you. Chill out under palm trees in Costa Rica.
Costa Rica's beaches are known for their soft sand, palm trees and clear water. The Nicoya Peninsula in the province of Guancaste is home to many beautiful beaches. In this post, we would like to introduce you to the most beautiful beaches near Samara. And show you some quiet alternatives to the Playa Samara.
Beaches near Samara – Playa Carrillo
The first beach is the beautiful Playa Carrillo. The small town of Carillo is located south of Samara and is known for its relaxed atmosphere.  This dream beach is also considered a good holiday spot for Costa Ricans, especially during the holiday season. Playa Carrillo is a less developed beach, which makes it much more attractive.
There are no stalls or shops, only a few coconut sellers are encountered at the car park. The bay is long and the road, including car parks, stretches the entire length. So the crowds get lost well, even at the wedding. A dense palm promenade provides shade from the midday heat and is also equipped with a few picnic tables.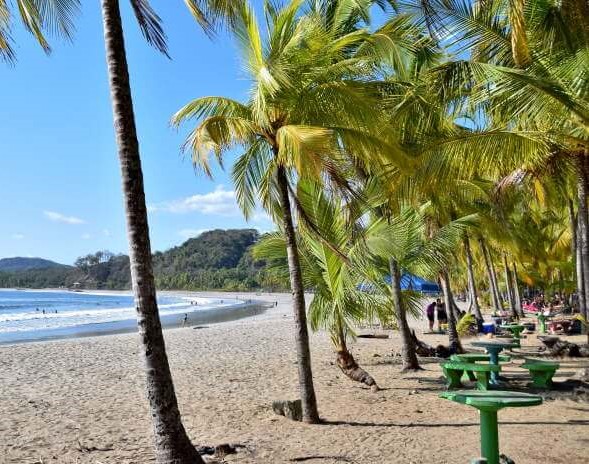 The waves are generally small here, as the beach is located in Carrillo Bay, a bay protected by rocks. This makes the beach a good choice for families with small children or for beach lovers who prefer calmer waters. On the beach you can snorkel the coral reefs, swim, kayak, water ski, go sport fishing or windsurf. If you take the road to the southern end of the bay, you'll come right to a perfect vantage point to enjoy the breathtaking sunset.
Playa Buena Vista – Quiet Beaches near Samara
Playa Buena Vista is located about 20 minutes from Samara and is much less crowded than its celebrity neighbours. The 4-kilometre-long brown sand beach is cut off by a river. This can be crossed easily outside high water. With a view of the mountains, one can watch a beautiful sunrise here, among other things.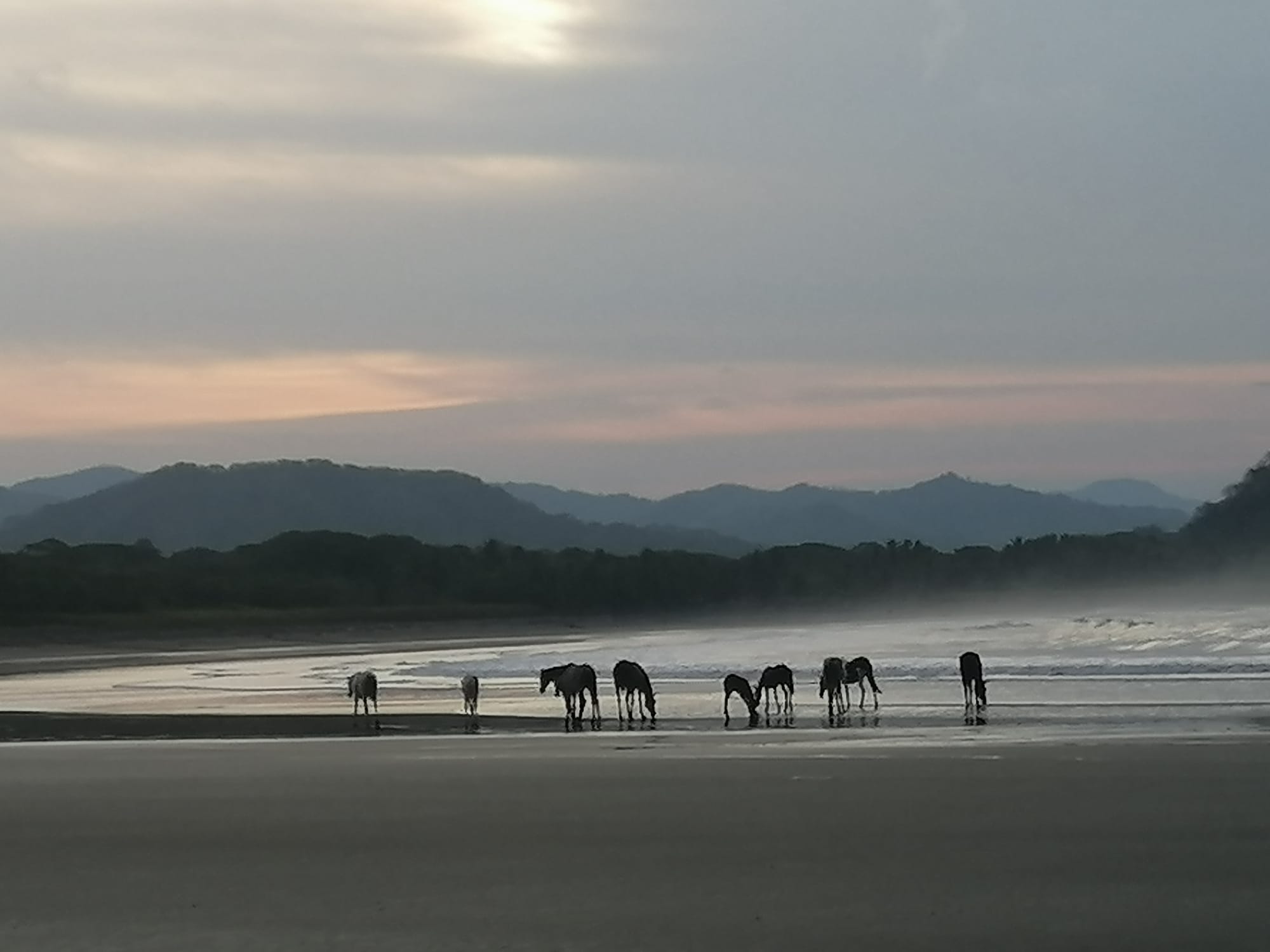 There is a car park and some picnic tables shaded by the tall palm trees. The beach is mainly used by the Ticos at weekends.  On the way to the beach over the gravel roads, one can observe numerous animals such as howler monkeys, coatis and herons. There are no stalls or vendors here. From April to October, you are often alone on the beach and can enjoy Costa Rica's nature. Waves and currents are usually medium, so the beach is also good for surfers. The beach at the beginning is also particularly suitable for families when the water is low. The ankle- to waist-deep river then offers a great playground for children.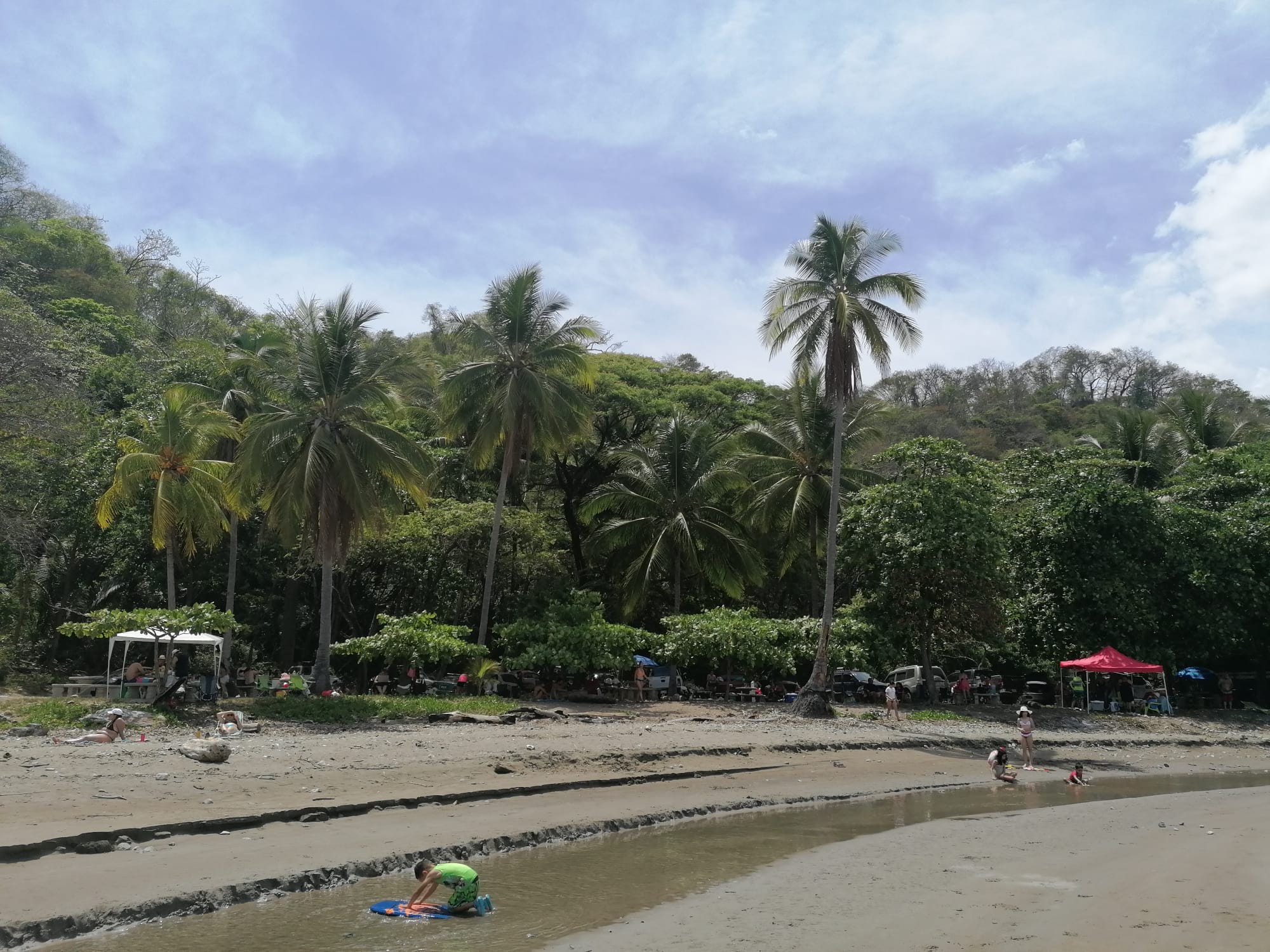 At the end of the bay is a turtle conservation project supported by volunteers. Horseback and quad tours to the remote beach are also available.
Playa Barrigona – Paradise near Samara
This white sand beach with crystal clear water is secluded from the hustle and bustle of Samara and, despite its growing fame, is still very unspoilt. Instead of restaurants and shops, there is only a small car park, the private estate of Mel Gibson and the most beautiful sunset in the area.
To get to Barrigona beach, located a few kilometres from Samara behind Playa Buena Vista, you have to cross a road in very poor condition. These beaches near Samara are only a quick drive away and provide you with a beautiful and chill atmosphere. The good waves attract more and more surfers to this paradise place. The current is a little stronger here, so you shouldn't swim too far out, because there are no lifeguards here. You should also make sure that your car is properly locked and always keep an eye on your belongings, as people often steal here.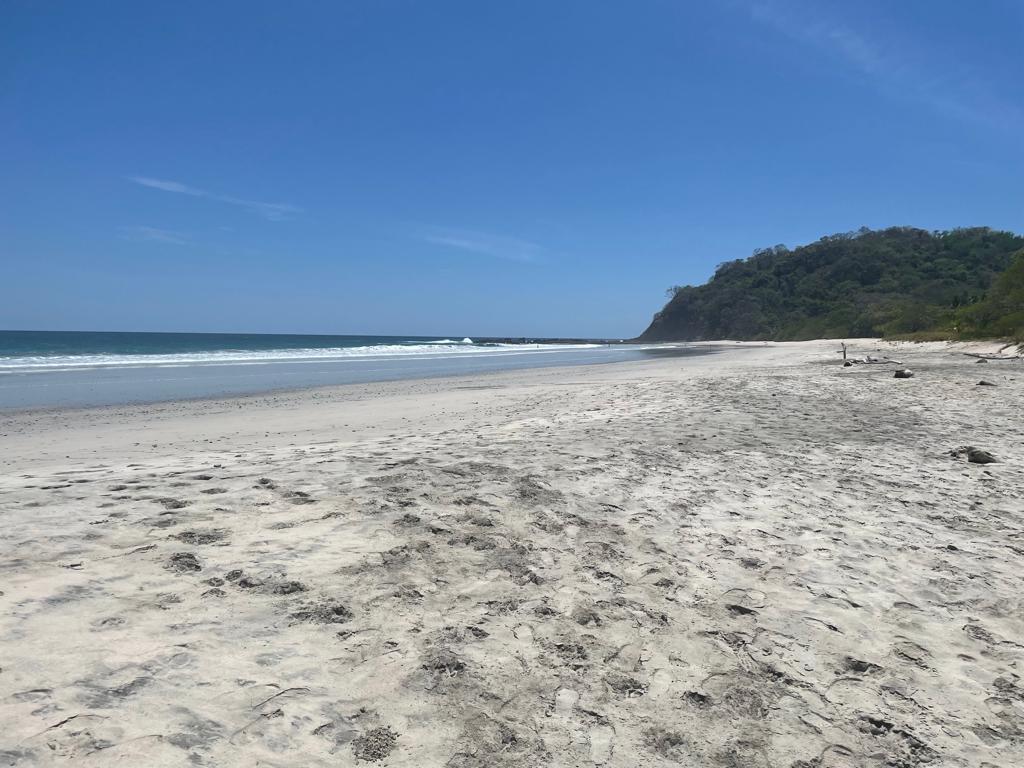 Horse and quad tours are also offered to this beach. Snorkeling is not recommended due to the dangerous current.
Surfer beach – Playa Guiones
In Nosara you will find Playa Guiones which is a great place for surfing professionals and beginners. This is one of the most visited beaches in Nosara. The fact that the sand here is white and hardly rocky makes it a popular place even for non-surfers. Since the beach in front of Nosara is very well frequented, the municipality makes sure that it is kept clean. Guiones was awarded the Blue Environmental Flag for this reason, among others.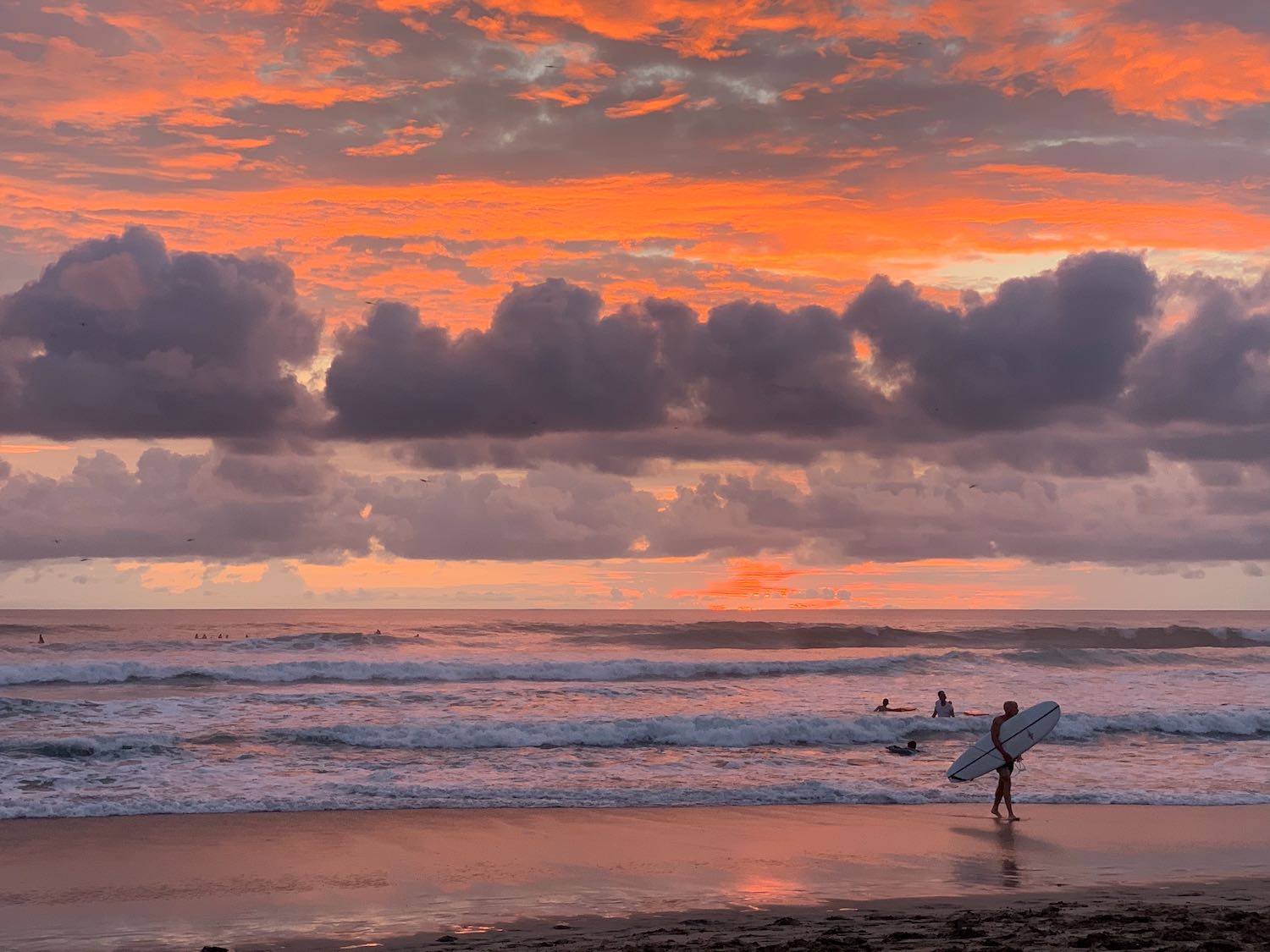 In 2015, Nosara was also named "one of the 20 best places to surf in the world" by National Geographic magazine. Besides the consistency of the waves in Guiones, the article also mentions the variety of hotels, huts, restaurants and even the tranquillity of the place in summer, when most tourists come. If you want to learn to surf, you can also take surf lessons here spontaneously. There are also numerous organic shops within walking distance of the beach.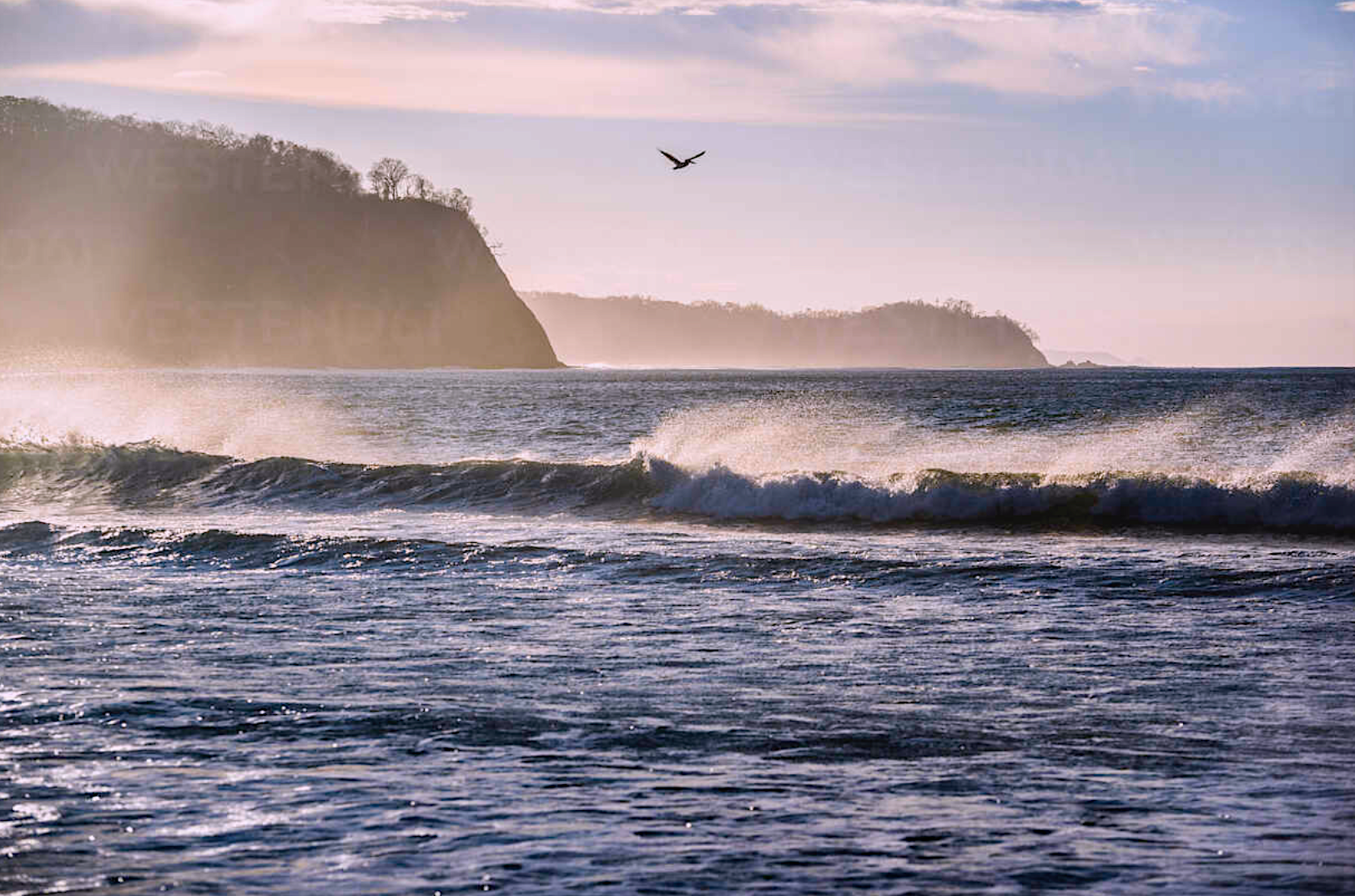 Playa Samara
The closest beach to Samara is of course Playa Samara. Only a few minutes from the city center you will find the touristy palm beach. There are many restaurants offering local and international dishes, cafes and many activities for the adventurous. Volleyball and football fields can also be found on this beach.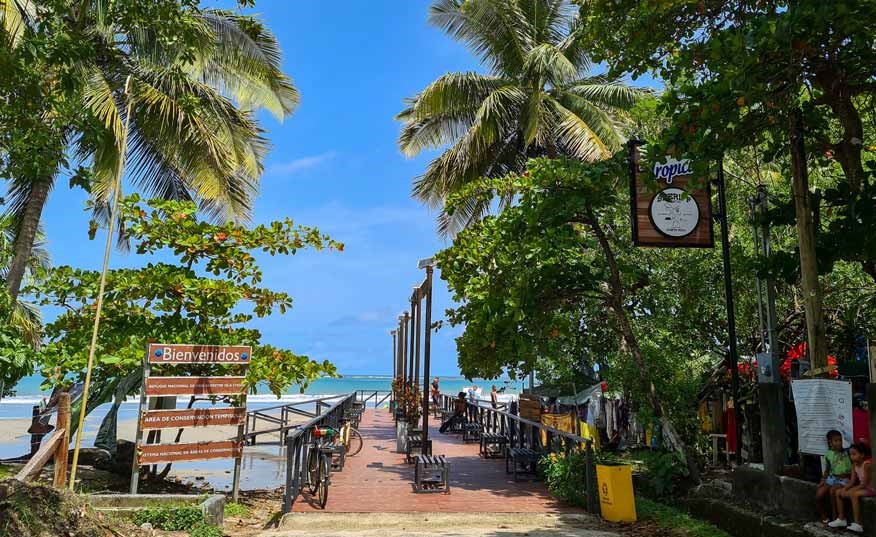 Activities in Samara
The beach has only small waves and a little current and is therefore very family-friendly. For children and beginners, you can easily rent surfboards or book a course at this beach. In addition, numerous boat tours start from here. Besides dolphin and whale tours, sunset and snorkelling tours are also offered.
This is probably the beach where most people and tourists come, so it is nice to have a few more natural and quiet beaches on the plan.
samara costa rica – samara beach hotel – samara beaches costa rica – samara beach costa rica – is samara, costa rica safe – playa samara hotels