Samara Costa Rica – Relaxing at Playa Samara and Barrigona
Costa Rica Samara vacation between dream beaches, nature, adventure and relaxation!
If you google Samara, you will quickly find out that the resort of Sámara is located on the Nicoya Peninsula. The region belongs to the province of Guanacaste. Samara  is home to just under 5,000 inhabitants. The village is located in the middle of the tropics.
here you can come down – to find clarity
This number, however, grows rapidly during the summer months, when sandy beaches, nature and pure relaxation attract tourists from near and far.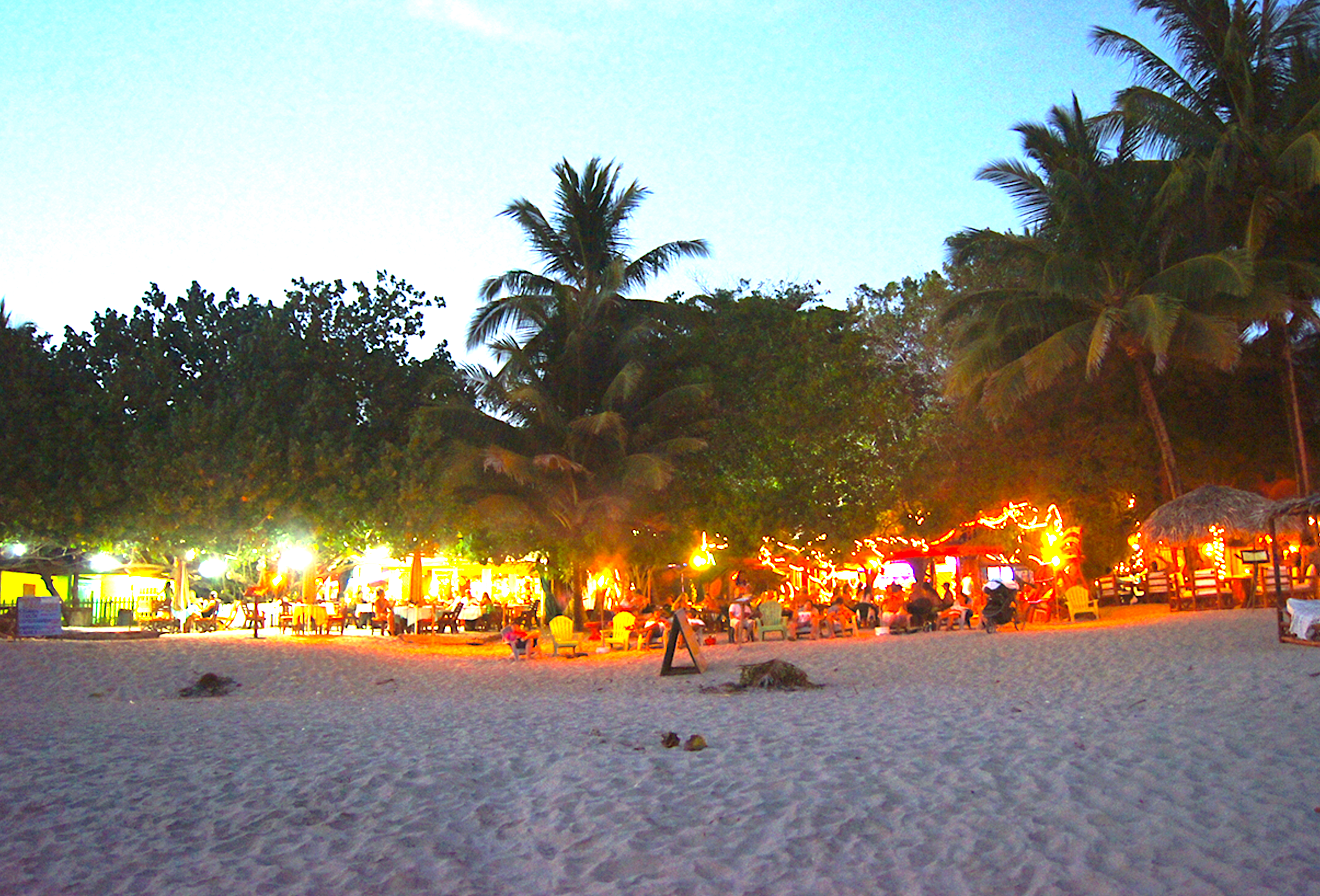 samara 2023 – costa rica –  com down find peace.
Samara Playa borders the urban core of the Costa Rican resort town. The wide sandy beach is much more touristy than the nearby Playa Buena Vista. There are various activities for tourists from surfing to horseback riding and quad biking. The shallow waves are especially suitable for children and surfing beginners. The beach also offers soccer and volleyball fields, as well as various cafes and restaurants. During the high season, the centrally located beach with its wonderful  palm trees is usually very well visited.
Playa Carillo – samara costa rica
The beaches of Costa Rica are known for their white sand, palm trees and clear water. Playa Carrillo beach is no exception. Located on the Nicoya Peninsula in the province of Guanacaste Costa Rica, besides Playa Samara, its neighbor Playa Carrillo is a perfect destination for your next beach day. The place is known for its relaxed atmosphere and is considered a pleasant vacation spot even by local Costa Ricans, especially during local vacations.
During your visit you can experience the real Tico culture, not far from the lively action in Sámara, but quiet enough to feel like a refugee.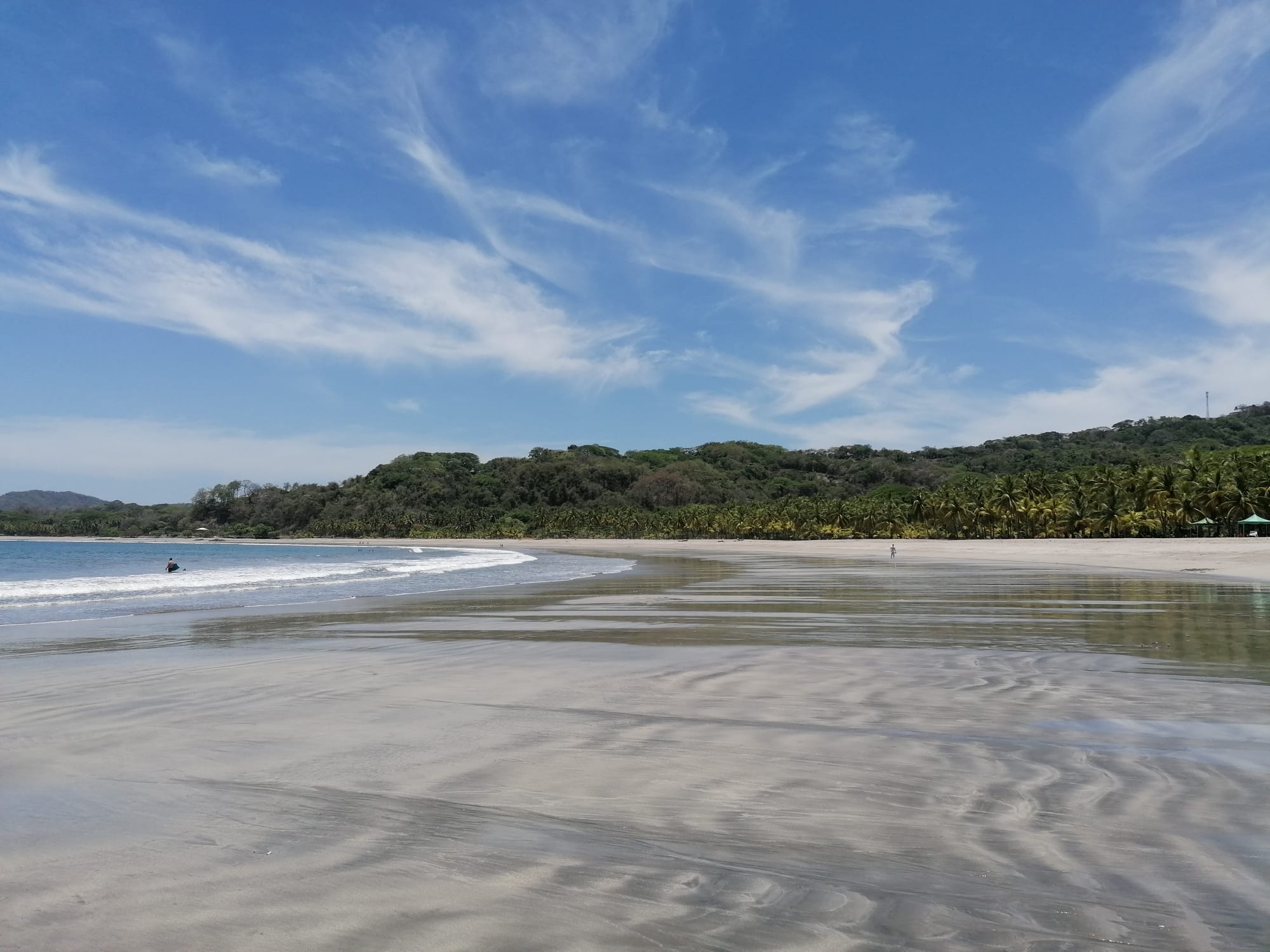 Arrival to Samara Costa Rica
Liberia's Daniel Oduber International Airport is served by international airlines from major cities such as Atlanta, Miami and Newark. From Liberia airport, Samara is a two-hour drive away. Travelers already in the country can fly to Nosara and take a cab from there to Samara; the average price for this route is $70.
Buses – how to get to samara costa rica
The cheapest way to get to Samara is by bus. From San Jose it only costs $8.00. But the Line only drives at 12:00 pm and 6:30 pm, on Saturdays . The drive usually takes 5-6 hours. It departs from the intersection of Avenida 5 and Calles 14/16 (Alfaro terminal). Buses also depart daily from Samara on the way to Nicoya. Buses leave from Nicoya for Samara at 6:00 am, 7:45 am, 10:00 am, 12:00 pm, 3:00 pm, 4:20 pm and 5:00 pm. The ride takes about an hour and cost $1.60.
A car drive from San José to Samara takes about four to five hours by car, depending on traffic and road conditions. Take the Caldera Highway, Route 27, and follow the signs to Puntarenas and Liberia until you reach the turnoff for the Tempisque Bridge, known as Puente de la Amistad. After crossing the Gulf of Nicoya, continue to Nicoya and turn south.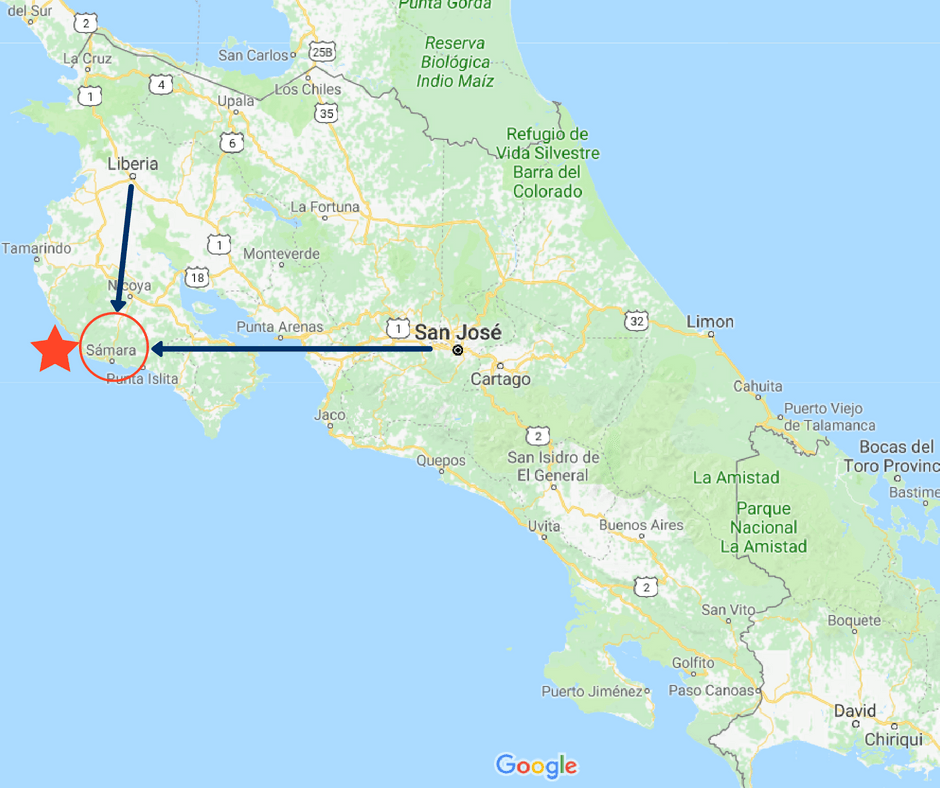 Population and where is Samara
About 35 km from Nicoya, you can find the town with in the city center about 2000 people as permanent residents. Altogether with the environment there are scarcely 5000 persons here. Now at Christmas there are significantly more vacationers.
The place has international inhabitants. There is a good mixture of Costa Ricans, Europeans and gringos.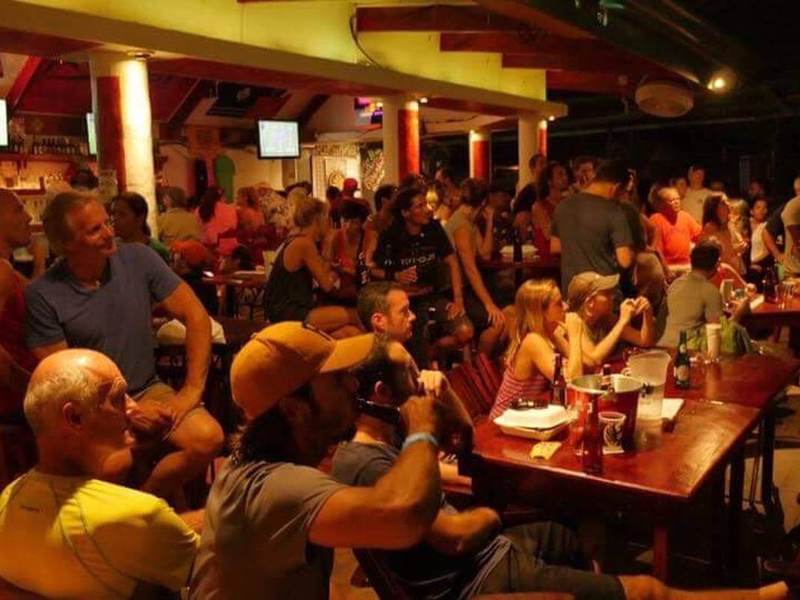 Samara Costa Rica , what now Sámara or Samara ?
What do you google exactly? You are always correct and does not end up in Russia, there is also Samara.
Gramaticalmente mas correcta will probably be Samara, but who cares?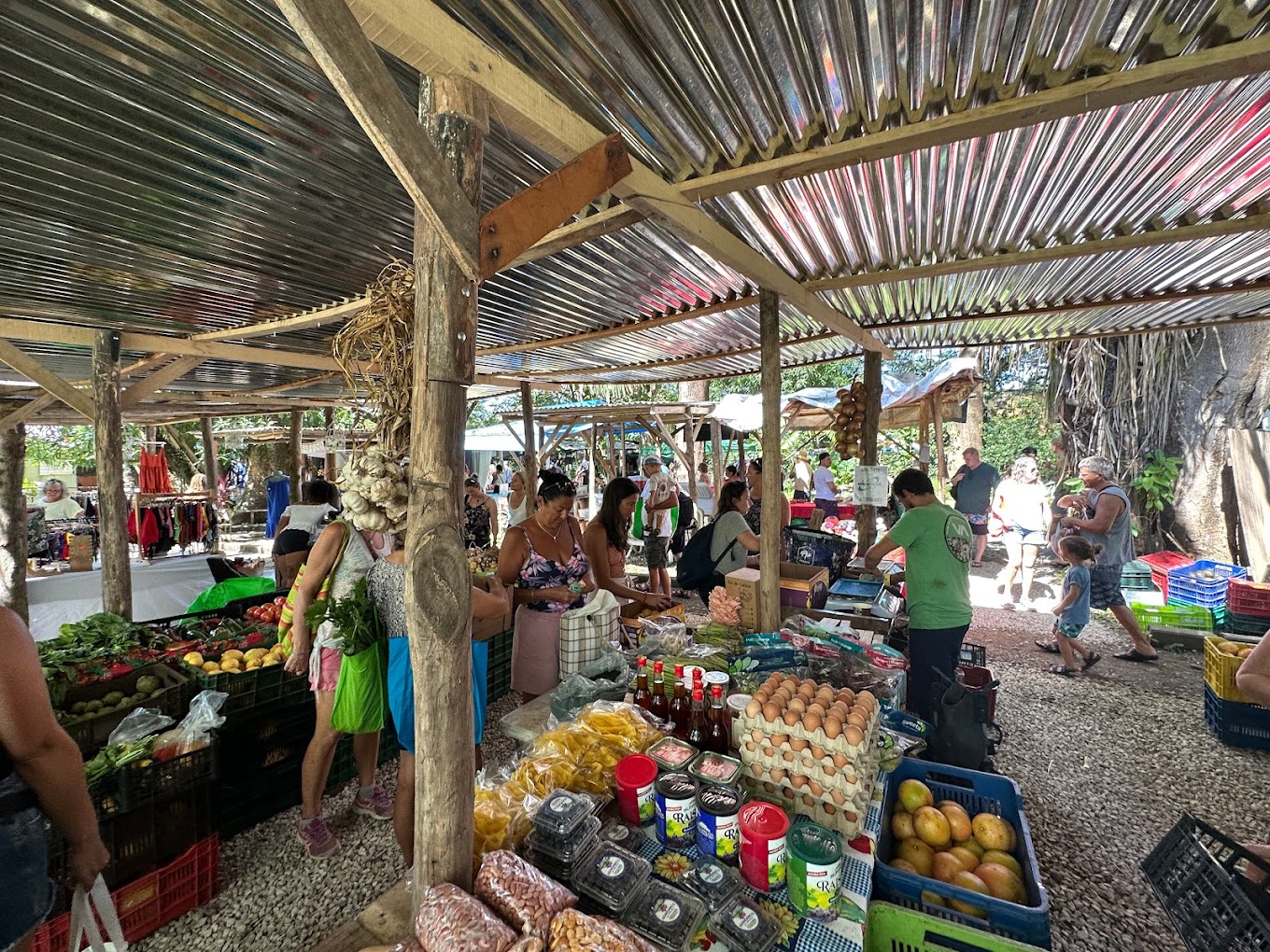 Corona situation in Samara, Guanacaste Costa Rica
There are none! Unfortunately, Costa Rica was not completely spared from Corona restrictions. Meanwhile there is a new president in Costa Rica, Rodrigo Chaves. He has immediately abolished the masks and the vaccination obligation.
The new president is very popular with the people. Has also started the production of medical marijuana.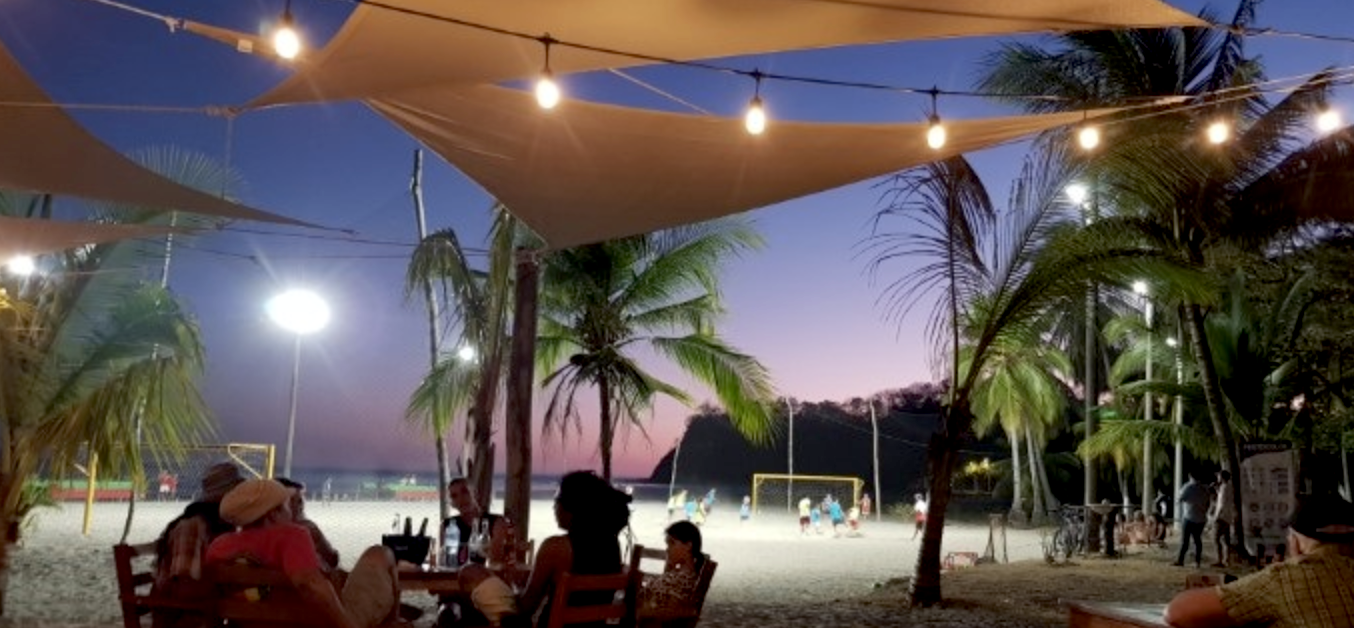 Open Mind Lodge Samara  Costa Rica Provinz Guanacaste
The Paraíso Cocodrilo – Open Mind Lodge, we can recommend for your vacation in Samara. From here you can reach the beautiful sandy beaches of Samara, Buena Vista, Nosara, Barigona and Carillo. Somewhat away from the tourist hustle and bustle in the cities, you still have all the possibilities for an active adventure vacation. In the relaxed jungle lodge you can experience Costa Rica's nature up close and let your soul dangle by the pool. In addition to the numerous animal and plant species, the lodge also features organic food in its in-house restaurant.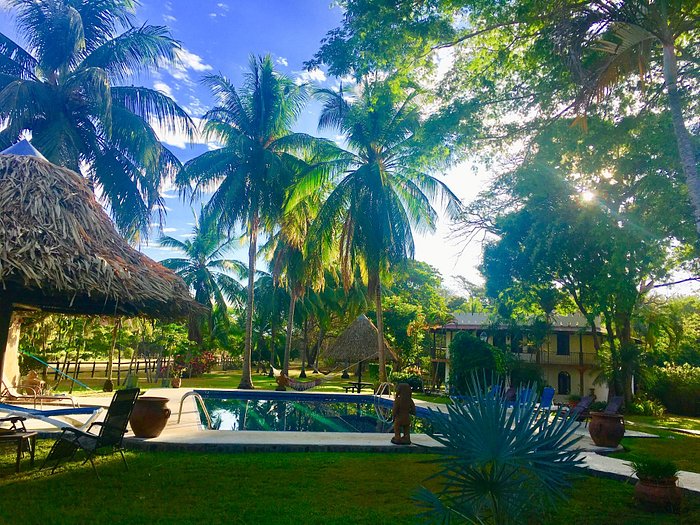 Pura Vida in Samara, chill out at the playa – Hotel Tip – Activities – Bars – Blog – Travel Tips. Being relaxed is the order of the day here. are you…
A good mixture of people from different countries.
Weather forecast Samara – Guanacaste, Costa Rica
Relax at the playa or the Paraiso Cocodrilo Lodge Pool with great weather!
Thursday, 08.06.2023 Samara- Barrigona Weather Station.
Today the sunrise in Guancaste was at 5:20 am. The sun will set in the evening at 6:04 pm. With sun and clouds and a wind from the northeast, the daily average temperature is 27 degrees. Humidity is currently 84%.
First high tide of the day peaks at 5:35 am. The second one follows at 5:52 pm. Now the low tides of the day occur at 11:45 am.  The sea in Guanacaste is currently 28 degrees on average.
The moon will rise today at 10:50 PM.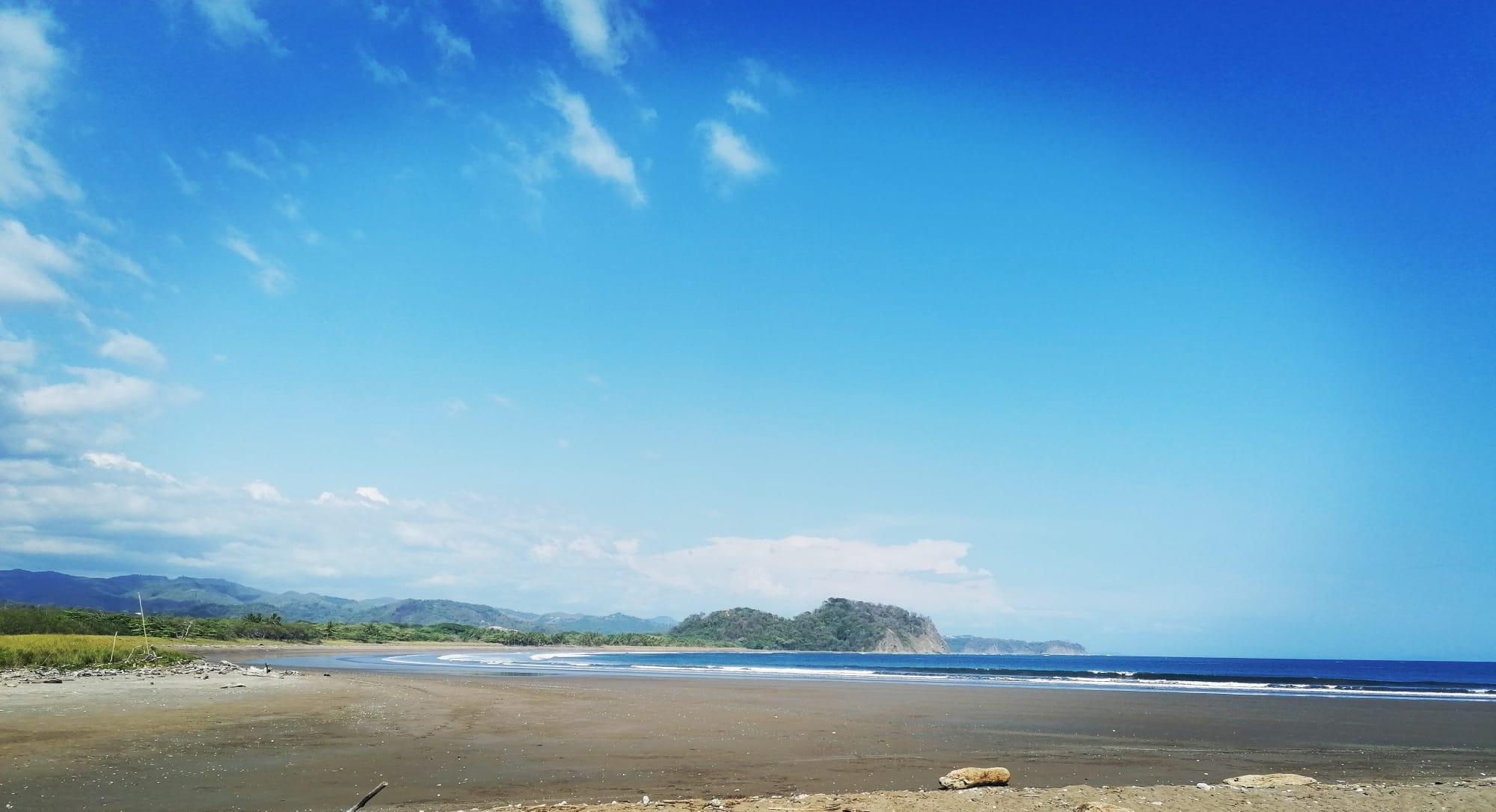 So again really cool weather in Costa Rica Samara
Samara surfing– Samara lodge tip
samara costa rica hotels – samara costa rica weather – samara beach costa rica – samara playa costa rica hotels – samara, costa rica crime – samara costa rica real estate – newly constructed story ocean view – wernersauter biological reserve – magnificent newly constructed
paraiso crocodile jungle spirit lodge in Samara
The world is changing, not necessarily for the better. Costa Rica is also changing. Therefore our question: Is Costa Rica still pura vida?
Costa Rica Guanacaste is one of the seven provinces of Costa Rica and has a size of 10,000 m².
house for sale in playa _ costa Rica for sale.
We wish all Costa Rica adventurers a wonderful stay in Samara
Nightlife Bars Restaurants 2023- in Samara is as colorful as Costa Rica itself. Whether unusual drinks, delicate dishes or fabulous sleeping options. We know what you shouldn't miss in Sámara.
samara 2023 -costa rica –  bungalow in costa rica –  com down find peace. costa rica samara  action
Many of the beach towns in Costa Rica's Guanacaste province have become popular over the years for their beautiful sand and turquoise waters. Development has hit the North Pacific Coast, and those interested in luxury homes and top-notch cuisine need not look far.
But for others seeking a more authentic visit to Costa Rica, there's Samara. While Samara has its share of amenities, it still has a local atmosphere and a small beach-town feel.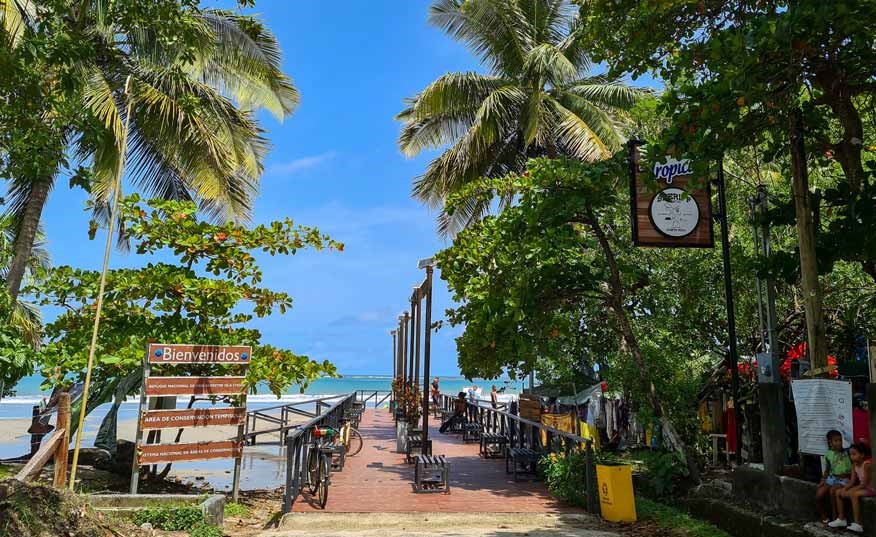 Our experience:
costa rica samara crime? well, not really dangerous in samara costa rica.
samara, costa rica events: 
from time to time good music sessions on the beach
Samara Costa Rica restaurants:
One of Samara's main attractions is its centrally located downtown. The downtown area borders the beach and is full of restaurants, trendy boutiques, tour operators and a few small hotels.
Another attraction in costa rica samara is the surrounding forest and wildlife. Unlike areas to the north, the thick tropical dry forest borders Samara. Even on the hotel grounds you can find animals such as monkeys, iguanas and many species of birds.
Beautiful Beach: Samara Beach
Samara's biggest attraction is its beautiful beach. Playa Samara attracts all kinds of travelers with its rows of palm trees and light brown sand. There are 20 somethings drinking a beer at one of the beach bars, couples strolling at sunset, and children playing in the calmer ocean waters.
We recommend the organic restaurant at Playa Buena Vista blue zone lodge. in samara costa rica. And cill in playa samara costa rica
hang out on the beach
While many people who visit costa rica samara do little more than hang out on the beach, there is plenty to do. Here are some activities that show like the waterfalls, beaches and natural beaches and forest.
is samara, costa rica safe – yes but don't drink too much. – living in samara, costa rica – yes, over 30 years, best please ever. is costa rica samara safe
Interesting options – visit nearby beaches – in costa rica samara
An interesting way to explore the scenic coastline near Samara is to take a canoe or boat tour. These tours not only get you out on the water, but dolphins can be seen outside the bay year round. When we took this tour, porpoises were swimming right under the boat and catching the waves. You can also see whales seasonally. Some tours are really far out too. But 90% of the time you see a lot of animals.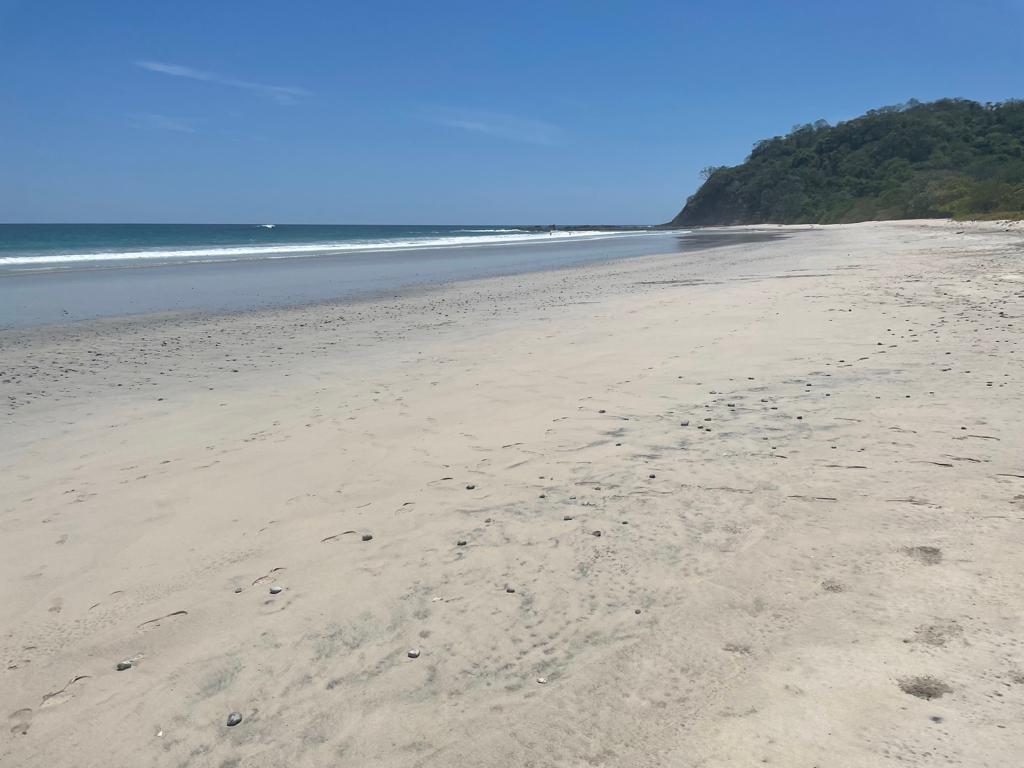 Dolphin watching tours in costa rica samara are about $60 per person. If you have a group, you can even rent the entire boat. Learn more with our article,
You can reach us at any time at the following email address: montereina@mailbox.org and phone number: +506 88328195 –  costa rica samara
Brain booster cool –  A Man saw bread – costa rica samara